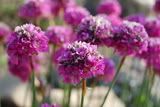 So, you have just uploaded a preview of your spectacular freebie, now you are about to write a comment in the comment box.

Be as descriptive as possible.. things to think about are how to upsale your freebie. You are talking to people who need designs, so keep that in mind.

What will they think is interesting? It is a good idea tell add a story behind the freebie, that way people can remember it. What was your inspiration?